by
Amaira Pierce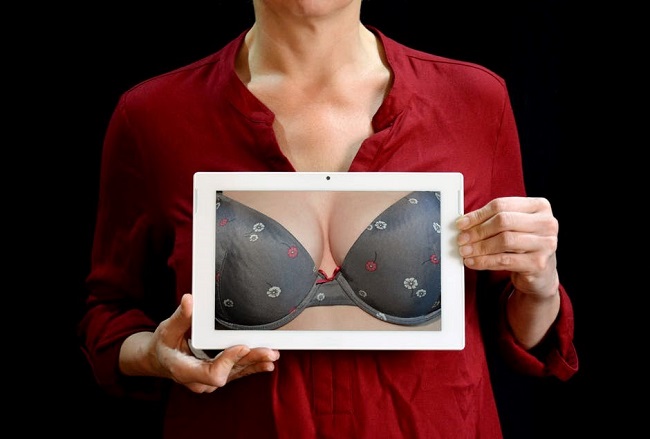 In this era that we are living, we have many and distinctive values. One of them is a woman's outside appearance. We tend to believe that a woman breast size plays a fundamental part in her look both to others and herself. A woman's breasts are not just part of her body, they are also meant to represent femininity. The size of a woman's breast contributes to her a lot to her confidence as well and that's why some women are not contented with their breast size.
Due to this breast implant also called breast augmentation surgery, has increased and many women are doing it due to various reasons. They include:-
To enhance their self-esteem: Women who are not satisfied with their look are often disturbed. Breast implant is said to boost their self-assurance.
They have Hypomastia: This is a condition where a woman's breasts may vary widely in size after they fail to develop fully during puberty. Breast Augmentation can change such a woman and give them the full figure of the breast.
Mastectomy: The removal of one or both due to diseases like cancer or another serious health condition often cause women to go for a breast implant.
The above are just but a few reasons why women prefer breast implant. There comes a time that women who have undergone the knife want to get babies and are wondering if it is a good idea. One of the most frequently asked questions is whether a nursing mother can comfortably breastfeed her baby.
Having a breast implant does not deter you from giving your baby the milk that you produce. But there are certain risks that you should keep in mind.
The type of breast Implant that was conducted
The kind of breast surgery that you may have done plays a big role in determining if you will experience difficulties in breastfeeding. Many lactating mothers who have gone through the process are able to breastfeed with ease. However, the surgical procedure taken has the potential to destroy some milk banks and make it difficult for a mother to breastfeed.
Some implants have saline water and it may worry you if it mixes with the breast milk. Fortunately, the good news is that it is not harmful at all.
On the other hand, some may damage nerves, milk ducts and milk glands which are very important in the production and transporting of the milk to your nipples. This may reduce the amount of milk you let-down during breastfeeding.
The primal state of your breast
The original type of breast is also an essential factor that may affect your capacity to breastfeed your baby. There are different shapes of breasts that can make it difficult or even impossible for you to breastfeed. They include
Asymmetrical breasts, widely spaced breast, tubular-shaped breast and undeveloped breasts. It is advisable to identify the types of breast before you conduct an implant.
Incision
An incision is a cut or opening that you may get during a breast augmentation surgery. If it under your breast or across the armpit, you should not worry as it will not interfere with the ability to breastfeed.
Nevertheless, an incision around the areola which is the most common one can cause breastfeeding difficulties. This is because; it damages the milk duct and other vital stimulants for breastfeeding.
An unusual nipple sensitivity or none at all
This is another risk that comes with breast implant surgery. When feeding your baby, a slight touch can be very painful and make it impossible to breastfeed. Some mothers may feel numbness in the nipple. This affects the reflex that is required for milk production.
Breast engorgement
Breast engorgement is a normal thing to a lactating mother and some feel at ease the moment the baby sucks the milk. But after a breast implant, you may experience abnormal swelling of the breast and it can lead to an uncomfortable state. Breasts that are overwhelmed with milk are sore, jumpy and hurting.
Engorgement can be caused by blockage of the milk duct and therefore can affect the milk supply to your baby. It may also bring about infections to the breast and intense fever followed by pain. This is one of the potential risks that a lactating mother can undergo after a breast implant.
Less milk production
If you want to know whether your child is feeding well or if you are producing enough milk for your newborn, always ensure you visit your pediatrician. He or she should be informed about the implant to keep an on the baby to determine whether the baby is getting enough food in terms of milk.
Breast implant surgery can change the shape of your breast and nipple
This causes the baby not to breastfeed well causing him or her to have few sessions of breastfeeding. The baby may experience nipple confusion due to the implant. This is one of the risks that nursing mothers get after a breast augmentation.
Hope these feeding risks will help you out to think before taking immediate steps while looking for a breast implant. It's always recommended to take proper consultation of your doctor/surgeon to avoid such kind of risks.
Author Bio:
Amaira is a fitness enthusiast and consultant. Her experience allows her to write on various health and fitness topics including, healthy diet, best workouts and women's health. At present, she is a regular contributor for Health Secrets to aid readers with healthy information.