Beauty enthusiasts around the world work diligently to create cutting-edge discoveries and perform procedures in the skincare regime for people to look flawless and young.
Beauty brands launch new and exciting products, intending to make us look great conveniently. Subsequently, we incorporate these new skincare inventions in our daily beauty routine to achieve a toned and radiant skin. Almost every beauty supply store is now stocking their shops with skin-perfecting products, from radiofrequency machines and ionic eye massager pen, silicon patches, and microcurrent facial machines.
These products can be a game-changer if incorporated in your beauty routine as they help you in achieving the ideal skin just in the comfort of your home.
With discoveries and progress, achieving the perfect skin has become pretty easy if you have proper awareness. To guide you about the new incredible inventions in the field of skincare, we have compiled a list of beauty products that are available in almost every beauty shop.
RADIOFREQUENCY MACHINES
Radiofrequency machines are pretty much typical these days to counter the sagging skin and smoothen the stretch marks. This tool uses the energy from the production of heat to galvanize the collagen and elastin production to achieve tightened the underlying surface, smoothing wrinkles, stretch marks, giving you a sturdy, toned skin. It is not just specific to the face, but throughout the body that targets acne, dark spots, enlarged pores, psoriasis, and eczema.
Both men and women can use it to restore their skin with freshness and radiance all over. Specialist dermatologist and founder and medical director of Eudelo Dr. Stefanie Williams state "The beauty of radiofrequency are that it is suitable for most people – the depth of heating helps to firm, tighten and lift as well as reinvigorating skin for a healthy glow."
IONIC EYE MASSAGER PEN
The electronic eye massager Pen is one magical product which you will find in almost every beauty shop. It covers the eye bags, dark circles, eye strain, dry eye symptoms, and wrinkles erasing them from your face while tightening your skin. The ion technology and ultrasonic pulses expedite the healing and rejuvenating process of your skin while the vibrations stimulate your cells and tissues by augmenting your blood circulation. It is simple, small, and portable, making it convenient to use anytime, anywhere you want.
BODY SHAPERS
Body Shapers needs no introduction; we all know the crucial role it plays in toning your figure while losing excessive fats of your body. It firms the loose skin by nipping and tucking the free fat weight, eventually cinching your body with its rigid fabrics. There are two types of body shapers, namely a stomach shaper and a full-body toner. If you find the right shape, it can give the ideal image that you always aspired. Whether you wish to lose weight or hide your unnecessary fat enlargements, this is the ultimate solution. Boy shapers let you bring your A-game to any event you attend. You can look commendable every time you wear it on occasion underneath your dress, including a formal office meeting, a casual party, a wedding ceremony, to name a few. It provides full coverage, adjusting almost every part of your body; waist, stomach, hips, thighs, bust, or butt, giving you the striking hourglass body shape.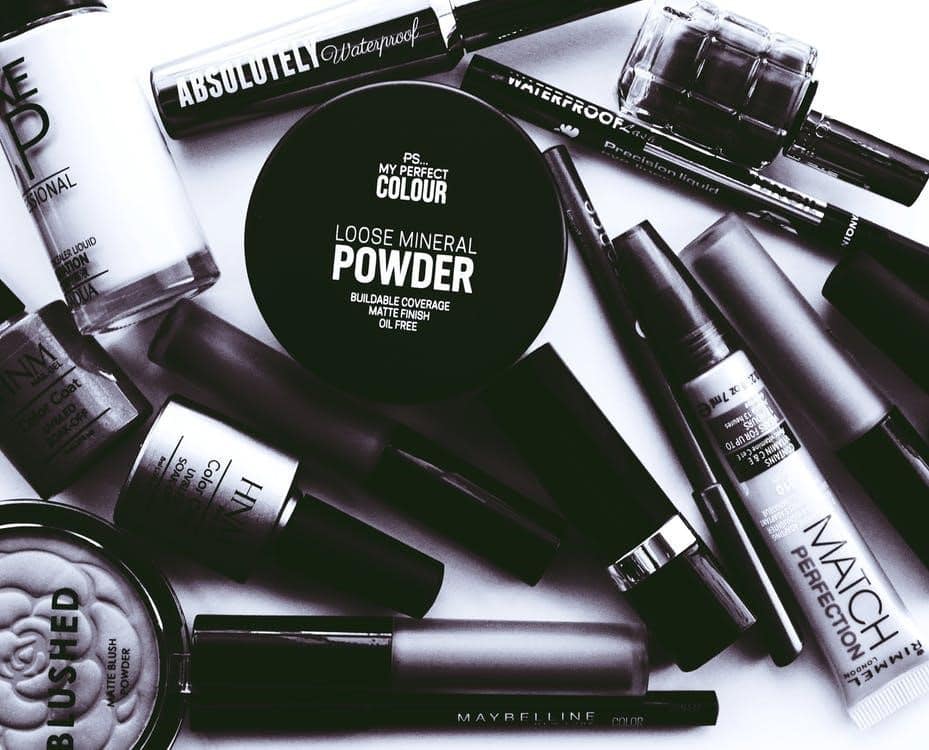 MASSAGE ROLLER
The Massage Rollers are the new facial reflexology technique, and this product is widely available in every beauty shop across the world. They naturally augment the blood flow underneath your skin, cleanse the lymphatic system, subsequently providing a radiant glow that you deserve. It relaxes your muscles, relieves your stress, and reduces anti-aging marks on your face and body. Just roll it over your face and feel it massaging your muscles, eliminating excessive facial fat, and edema. It detoxifies the skin and creating a magically firming effect as it works wonders on your skin cells, making it illuminate with the glow you aspire.
SILICON PATCHES
Nowadays, there is a surge of silicone patches that works as a therapeutic to treat the scars and marks on the skin. Scars and marks can occur due to several reasons, including injuries and surgical procedures. Silicone patches provide a healing effect, compressing the wound constantly. They are available in almost every beauty shop, being one of the most popular and famous products these days to add to your daily beauty routine.
LED THERAPY MASKS
LED Therapy Masks are scientifically proven skincare products that are readily available in the market nowadays. They work using the different wavelengths of the light, mainly red and blue, to fight off the elements that cause aging. Moreover, it helps to eliminate acne from the roots of your skin, making it clear and radiant. According to a study, the red light therapy yields noticeable results, improving the skins' complexion, making it softer and smoother. Some of the most famous face masks include FDA-cleared light covers, Opera le body LED Home Therapy Mask, and Raiposa 3-Color Mask, to name a few.
MICROCURRENT FACIAL MACHINE
The microcurrent facial machine is the new addition in the anti-aging products for the skin that are available in the market. It is known to lift the facial muscles, firm loose skin, and give you a fresh, baby skin. It is another kind of detoxifying process that smoothens, cleanses the skin while galvanizing the skin cells and blood circulation to promote a more relaxed, fresh, and bright skin than ever. You can find popular microcurrent facial machines of various brands on different beauty shops since this is a new craze for beauty enthusiasts.
ULTRASONIC SKIN SCRUBBERS
There are various types of skin exfoliators in the market. However, the best among them is the Ultrasonic Skin Scrubbers, also known as the skin spatulas. They are ideal for people with sensitive skin, as it is a relatively gentler option of exfoliating. They work using the different ultrasonic waves to slacken off the buildup dirt and dead skin cells, keeping the pores of the skin clean and smooth. The ultrasonic skin scrubbers use over 30,000 Hz of vibrations to dig out the impurities from the surface of your skin pores. However, it is advised not to use these excessively since they can result in overly oily, clogged pores and dry skin containing whiteheads and blackheads in abundance. It is the ideal exfoliating method since it doesn't comprise any discs, brushes, or any tool that may attract bacteria. Moreover, it is easier to maintain since you need to clean the spatula after every use, whereas its battery is also rechargeable.
CONCLUSION
In a nutshell, as new ideas in the beauty industry emerge, more innovative products appear in the market. We aim to guide those who wish to add skincare products to their daily beauty routine. From rollers to silicone patches, the number of suggestions has been endless. Nevertheless, all of these products are readily available in almost every beauty shop, you can use any of these, according to your requirement, and accessibility.