Learn About The Various Benefits Of Vitamin C Serum
Vitamin C is a water-soluble vitamin found in many vegetables and particularly in citrus fruits. Nowadays, facial serums having vitamin C as their constituent rule the skincare regime. Vitamin C facial serum has anti-aging properties in it. It helps you to get smooth and even tone skin.
If you are looking for buying the best and genuine vitamin C infused skincare products then cosmetic skincare is the perfect online store for you. They have the most authentic products which are cruelty-free, paraben-free. They provide you with a wide variety of skincare products that are all-natural and organic. Their products are vegan and free from any animal-derived raw materials and synthetic preservatives.
Why you should add vitamin C serum to your skincare routine?
Suits almost every skin type
Vitamin C is an antioxidant. It lessens the inflammation caused by the free radicals on the skin. You can use the topical application of vitamin C serum directly to your skin as it does not cause any harm.
It has been shown that Magnesium ascorbyl phosphate is the prime derivative of vitamin C and provides your skin with numerous hydrating effects. It helps in retaining the moisture of the skin by reducing the transepidermal water loss.
Reduces redness and makes your skin even tone
Vitamin C possesses anti-inflammatory properties and aids in reducing redness and inflammation. Therefore, makes your skin glowing and even tone.
Vitamin C fades the pigmentation of your skin, makes your skin smooth, and provides an instant glow to your skin.
Impedes melanin production
Vitamin C reduces dark spots, sun spots, melasma, and other skin pigmentation by preventing melanin production and helps you get a more even-toned skin tone.
Nowadays, almost every sunscreen contains vitamin C in it because it is an antioxidant that helps to reduce premature cell death. It prevents your skin from damage caused by harmful ultraviolet rays.
Promotes collagen production
A decreased amount of collagen leads to wrinkles and fine lines. By regular application of vitamin C serum, you can get rid of wrinkles and fine lines as it boosts collagen production and provides your skin a youthful glow.
Low levels of collagen lead to loose and saggy skin. Vitamin C improves collagen production and tightens your skin.
Vitamin C tends to accelerate cell turnover and replaces the damaged cells with newly formed cells.
How to apply vitamin C serum?
Firstly go for a patch test before applying the serum directly to your face. Apply a small quantity of product to the small area and wait for 24 hours. You can continue with the full application to your face if no side effect occurs. Discontinue the use if any skin allergy persists. Use the serum twice in a day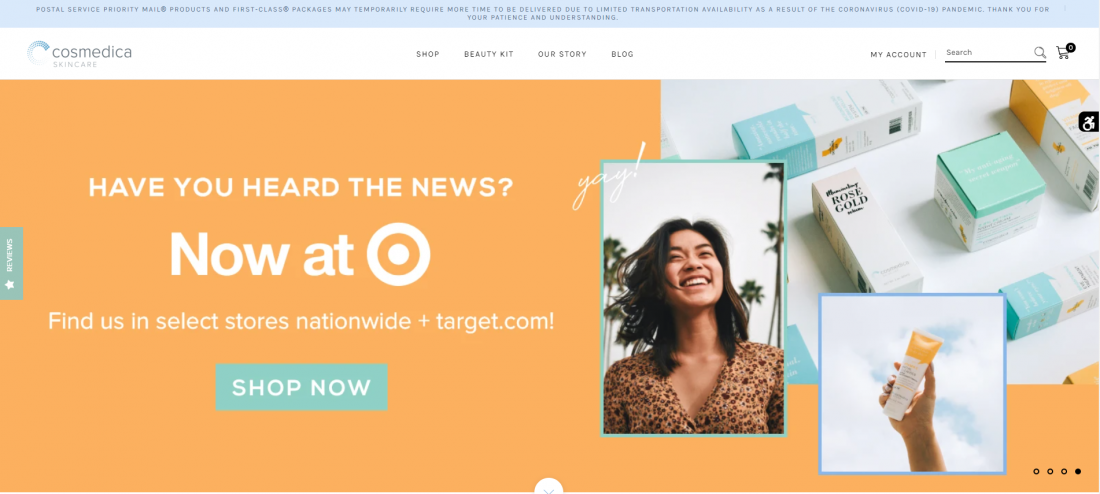 Side effects of vitamin C serum
Some people may experience mild side effects while using vitamin C serum like:
Redness
Skin irritation
Tingling sensation while applying the serum
Itching
Conclusion
If you want an even tone and glowing skin free of dark circles, sun spots, wrinkles, and fine lines then you should go for vitamin C facial serum.