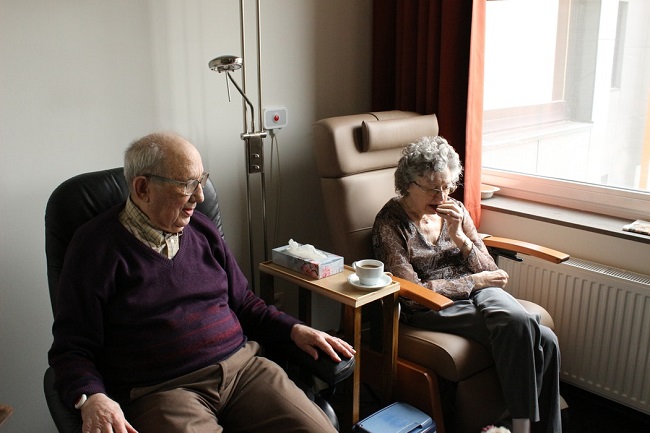 As your parents get older, they are going to need extra care and assistance to live comfortably, and you have many different options when it comes to finding the best long-term plan for them. It can be difficult to see your loved ones get older, but by planning ahead, you can make the process less stressful and more manageable. Ultimately, you know your parent better than anyone, and you will be able to work with them to make the best choice about their care needs. Here are the options available for senior care for parents.
Adult Day Care
Senior day centers are local community centers focused specifically on the needs of elders. If your parent just needs some extra support during the day, but can still function safely on their own most of the time, then an adult day care center might be a good fit for you. At an adult day care center, seniors can receive basic preventative medical care, nutritious meals, help with exercise, and plenty of social activities to choose from. Going to a day center gives seniors the chance to try new things and interact with other people their age, which is very important as you get older. There are many different types of adult day centers – some focus more on social activities, while others focus on health and wellness, and may even provide memory care. Ask your doctor for a recommendation if you are considering adult day care services for your senior.

In-home Care
If your senior needs regular care but doesn't want to or can't move out of their home, bringing in an in-home caregiver is a good solution. There are many agencies that provide in-home care services to seniors. Care professionals not only help seniors with their personal needs, but they can also keep things organized around the house and run errands for seniors. They also provide their patients with companionship and help them do the things they enjoy throughout the day. However, in-home caregivers cannot provide medical care for their patients. If you opt for in-home care services, be sure to interview potential prospects thoroughly. Your caregiver should be someone both you and your parent trust implicitly because they are someone you will be spending quite a bit of time with, and who will have lots of responsibility for your senior.

Retirement Communities
If your parents are still independent and healthy, but could benefit from living in a senior-friendly complex with resources available to them, then a retirement community or independent senior living apartment might be the best choice for them. Downsizing to an apartment is great for seniors – it gives them less space to clean and allows them to start a new chapter in their lives.
Retirement communities consist of apartments or condos that are designed for seniors. They work for both singles and couples, and many of them allow pets as well. While they don't typically provide medical care, they do provide services that help seniors stay healthy, like physical therapy, healthy eating options, exercise classes, and more. They also offer a variety of recreational and social activities, such as classes, clubs, and events. Many retirement communities even have luxury amenities, like parks and spas. A retirement community is a good choice for seniors who can still live independently, but like to have access to social activities and community that will keep them healthy and happy.

Assisted Living
Assisted living communities provide personal help and supervision for seniors in addition to the comfortable apartments and resources that you would find in a retirement community. Assisted living communities are a good choice for seniors who have either physical or mental health issues that impair their ability to accomplish basic daily tasks. They will receive help with things like dressing, bathing, walking, and eating. Food is also prepared on site, and cleaning and laundry services are usually offered as well. While assisted living communities cannot provide full medical services, they can help seniors get to their appointments and take their medications. Assisted living communities also help their residents feel comfortable and happy by helping them with their favorite activities.
There are two different types of assisted living communities. The main types of assisted living communities that you'll find are set up like retirement homes, but with assisted living services. These centers contain large numbers of apartment-like housing units, but that are set up to be disability friendly. They also contain common living and dining areas where residents receive their care and meals each day. These communities tend to have the best resources available, and they also typically offer a variety of social activities and community excursions. They are ideal for seniors who prefer convenience and like to be social. There are also many communities that offer assisted living with pets for even more comfort and support.
There are also smaller assisted living facilities that are set up in private community homes. These facilities are often referred to as board and care facilities or adult foster care. In these homes, the caregivers live on site, and seniors either have their own bedroom or share one with someone else. These smaller facilities are very personalized and offer many of the unique comforts of living at home. For seniors who prefer a more intimate environment, a small facility is ideal. Although these facilities don't have quite as many resources available as their larger, more public counterparts, the service can be more easily customized to your needs, and they are also in calmer, quiet neighborhoods that are very comfortable. Seniors in these facilities can also have some independence if they are able. These facilities are often preferable to larger facilities for many people because they are slightly more affordable.

Memory Care Facilities
Memory care facilities are similar to assisted living facilities, but they provide care that is very specifically designed for seniors with memory issues, such as Alzheimer's disease or other forms of dementia. Caregivers at these facilities are very experienced in dealing with seniors who have dementia and are able to make their day to day lives less confusing and more rewarding. Memory care facilities also typically tend to be designed to be more secure, so that seniors cannot walk off in the middle of the night or during their daily activities. The activities provided are very soothing, and everything runs at a slow pace to make sure that the residents are comfortable and don't get overwhelmed. Although these facilities don't offer full medical or nursing services, they do closely monitor their patients to ensure that they are taking appropriate preventative measures to keep their condition from worsening. They also can collaborate with your loved one's medical providers to make sure that a comprehensive care plan is put in place and closely followed.

Skilled Nursing Facilities
Skilled nursing facilities are facilities that provide comprehensive medical care throughout the day to ensure that patients are healthy and to manage any conditions they may have. Typically, seniors in these facilities have medical problems that need monitoring on a regular basis, and your doctor can tell you whether or not skilled nursing is appropriate and recommend facilities. The staff at a skilled nursing facility typically needs to have medical licensing from the state, and they can provide long-term care that assisted living caregivers cannot. This means they can address things like medication, nutrition, and exercise in a more direct way. Skilled nursing facilities typically have individual rooms for each patient, and then have common eating and living spaces where patients can relax and spend time together. Skilled nursing facilities can also help address end of life concerns and palliative care when necessary.

Continuing Care Retirement Communities
Continuing care retirement communities are comprehensive senior service providers that offer a range of care plans, from independent living all the way up to skilled nursing. Residents pay an entry fee and then may make monthly payments on top of that, but they are guaranteed whatever level of care they need for a specific amount of time, depending on their initial contract. Most contracts are for the rest of the senior's life. These communities are excellent for married couples who want to stay in the same facility but don't have the same care needs, because they can customize their care plan to fit their preferences. They are also a great choice for seniors who are currently healthy but anticipate needing more care down the line, because they can stick with the same doctors and care providers throughout their life, and they don't have to move. The cost of a continuing care retirement community is typically very expensive, but if you can afford it, the quality of care is very good. These facilities sometimes are even more affordable than trying to address every healthcare need separately.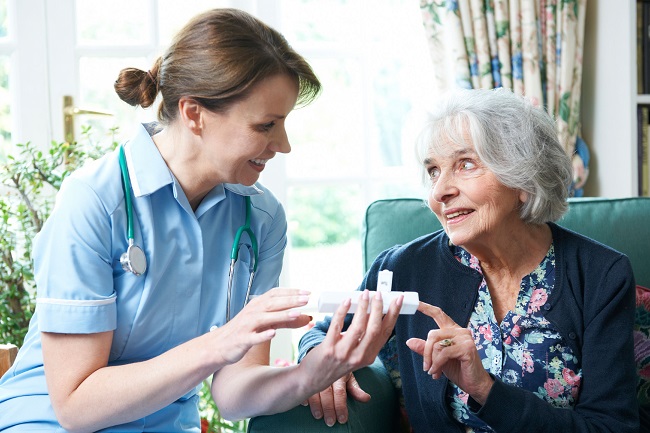 The care options available to you for your aging parents are very diverse and broad, so regardless of your family's needs, you will be able to find something that fits. It's important when looking for the best option to really take your time to make sure you make the best choice for your parents' health. Take time to tour the facilities and interview the employees before committing to a facility, and don't hesitate to ask questions. When in doubt, be sure to ask your loved one's doctor for advice. They can help you find comprehensive senior living options to look into, and recommend what they think would be most effective for your family member. It's very important when looking for the best care option to really go with your gut and make sure that you are making the best decision for your parents long-term.