Top 6 Best Natural Ways to Make Your Skin Glowing
In order to look your best you have to make sure your skin is healthy. The most obvious sign of a healthy skin is its natural glow. Unhealthy skin looks unappealing and tends to make you look older. Achieving the healthy glow of your skin isn't a demanding task and it can be accomplished through several easy steps. This article will reveal some tips and tricks you can do for glowing skin.
Hydrate
Hydration is important for your overall health and your appearance as well. Skin, simply, cannot glow if it's not hydrated adequately. You can hydrate your skin in two easy ways. First way is, naturally, drinking water throughout the day, and the second way is usage of moisturizers and face creams. When using these products bear in mind that you should never use product that is made for face on the rest of your body and vice versa. Hydration is the first and the most important step towards glowing skin.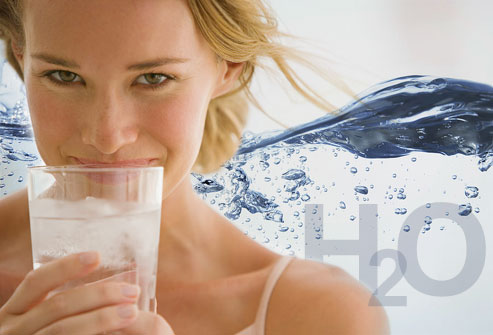 Milk for your face
Using milk is a great way to achieve glowing skin, clear dark facial spots and nourish the skin on your face while you are sleeping. Here is how to use it properly:
Apply a thin layer of low fat milk onto your face
Make sure you massage your face while applying milk with upward strokes
Keep massaging until your skin completely absorbs the milk
In the morning wash your face and pat it dry (never rub the towel on your face and body).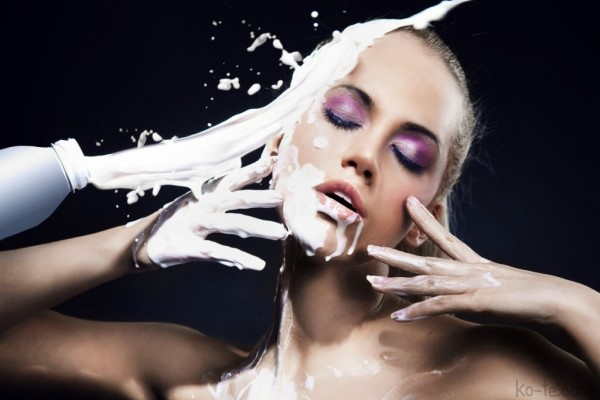 Rice and sesame scrub
This scrub is easy to make and highly effective. Sesame moisturizes and nourishes your skin, while rice exfoliates it. The benefit of this scrub is the ability to use it on both your face and the body. Follow the instructions below to bring the healthy glow to your skin:
Soak equal amounts of sesame seeds and rice overnight
In the morning, grind the mixture to get a scrub consistency
Apply the scrub on your face and body
After a minute or two wash the scrub off your face and body with cool water
Pat your face and body dry.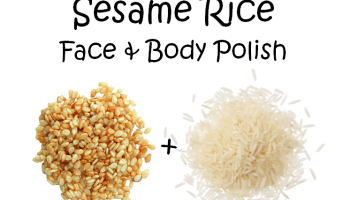 Exfoliate
A quality exfoliating product eliminates dead skin cells from your body and keeps the pores clear and clean. You should make sure you exfoliate your skin once per week if your skin is dry or sensitive. On the other hand, if you have normal, oily, or combination skin type you should exfoliate two or three times a week. Exfoliating products should match your skin i.e. if you have dry skin your exfoliating product shouldn't have "for oily skin" label on it. Additionally, there is a wide range of exfoliating products for all skin types.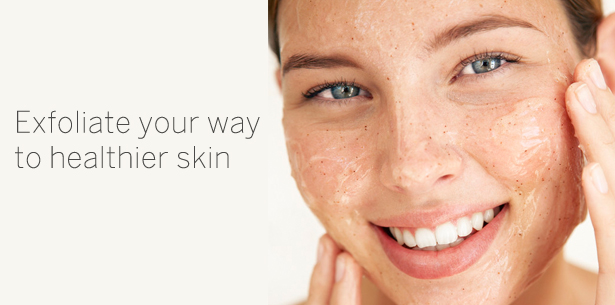 Fuller's earth and honey face pack
This face pack requires only five minutes of preparation and the result is healthy and glowing face. Here is how to make the face pack:
Combine 2 spoons of Fuller's earth and 1 spoon of honey in a bowl
Mix both ingredients well to get a smooth mixture
Add lemon juice
Stir entire mixture with a spoon to make the paste
Put the mixture into the fridge for 2 – 3 minutes.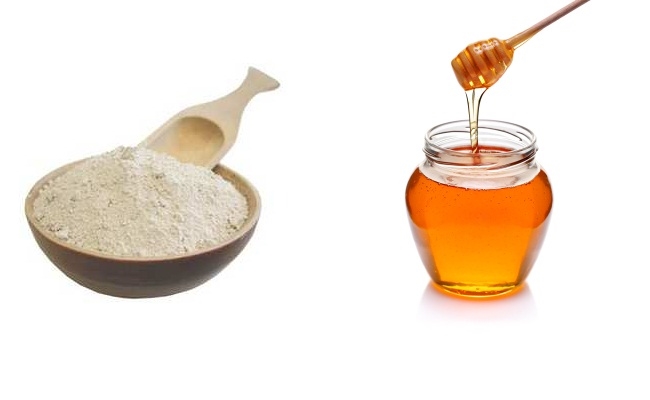 Follow the instructions provided below to apply the pack:
Remove your makeup thoroughly
Clean your skin with mild exfoliating product and pat it dry
Apply the pack on your face and leave it on for 15 minutes
When the pack dries on your face wet it with little water and gently scrub while massaging your face (for 2 minutes)
Rinse off the pack from your face with cold water
Pat dry your face and apply a face cream
Use a mild exfoliating product to wash your face in the morning.
Try not to wear makeup all the time
Avoid overwhelming your face with too much makeup all the time. Moreover, when you are applying skin care product onto your face and body try not to overdo it because that can overload your skin and have negative effects as well. Allow your skin to breathe by avoiding using makeup during the weekend and purchasing products that contain natural ingredients. Along with various scrubs and exfoliating products you can use, it is highly important to make sure your skin isn't overwhelmed.
Dos and Don'ts for glowing skin
DON'T take hot showers
DO eat healthy foods rich with vitamins, minerals, and other nutrients.
DON'T smoke or drink alcohol.
DO wear sunscreen whenever you're going out
DO get enough sleep.
6 things you probably didn't know about your skin:
 Skin is considered as the largest organ in your body
Your skin loses between 30,000 and 40,000 dead skin cells every minute
Your skin has the ability to renew itself every 28 days
Skin accounts for 15% of your body weight
Over 50% of dust in your home is, actually, dead skin
Healthy skin requires vitamins A, D, C, and E.
Conclusion
In order to achieve healthy, glowing skin you have to take care of it properly. First step towards healthy skin glow is hydration. Moreover, you should avoid exposing your face as well as the rest of your body to sun's damaging UV rays and avoid alcohol and cigarettes. With simple tricks provided in this article, you can restore the healthy glow to your skin.
Author Bio
Kelly Everson is MA in English Literature and an American Author. Her work comprises of articles appearing or forthcoming in over a dozen health care websites covering beauty skincare regimen, weight loss, diet and overall men's & women's health. When she's not educating strangers with her writing, she's most likely researching about new discoveries in health, fitness and beauty industry. You can see more of her work at ConsumerHealthDigest.com. Connect with her on Facebook and Twitter