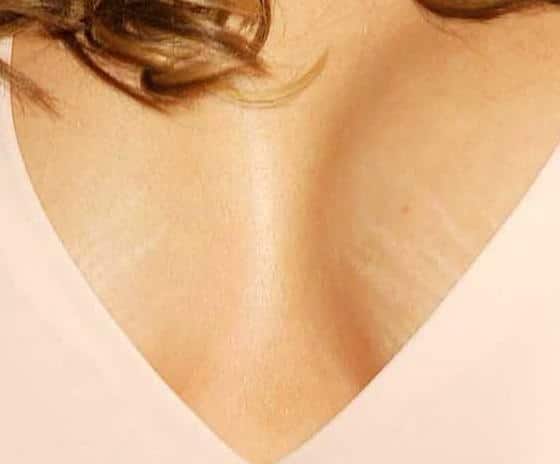 by
Terry Carrico
Pregnancy and weight gain cause stretch marks around the breast area. But, stretch marks are also caused by breast implants. Surgery or augmentation of the breast causes stretch marks around your skin. If the skin is tight, then the problem will only increase.
You can easily deal with stretch marks after breast implant surgery. There are topical creams that can help you to get rid of those marks. Lucent Skin Stretch Mark Prevention Cream helps to reduce stretch marks around your breast area. Here are a few things that you can keep in mind to deal with stretch marks related to breast implants.
Implant selection is important
Bigger implants can cause problems with breasts. Breast implants should always be selected according to the tissue thickness. Most doctors use a 5 point measuring system for breast implants. This also depends on the stretchability of your breast. If the implant is of the right size, then there will not be a problem related to stretch marks.
The right implant
Once you decide on the size, it is important to consider the right implant. A suitable implant for the breast can help you with the right choice. If you already have stretch marks around your breasts, then this may not really help. The right implant can not only prevent stretch marks to a good extent but also give your breast a natural shape.
Getting Rid of Stretch Marks Caused by Implants
Apply Shea butter
Natural Shea butter has healing and moisturizing properties.
You can apply Shea butter on the affected area to moisturize the area.
It not only helps to keep your skin soft but also prevents post-surgery inflammation.
It is an effective way to get rid of stretch marks that are caused by post breast implant surgery.
Shea butter has no side effect on your skin, as it is completely natural.
A balanced diet
Do you know diet can also affect your skin? If your diet is right, it can prevent stretch marks on your skin.
Have a diet full of nutrients and minerals. Include egg whites and green leafy veggies in your diet plan.
Cut back on sugar and excess salt.
With a proper diet plan, hydration is also important. Hydrate your body by having many liquids.
Have watermelon juice and potato juice post your surgery.
Liquids also help to prevent stretch marks post your breast implant surgery.
Creams work well
Topical creams work well to get rid of stretch marks post-surgery. There are many stretch mark removal creams available with natural ingredients for the condition of stretch marks.
Apply creams that contain ingredients like vitamin E and Aloe Vera. You can also apply Lucent Skin Stretch Mark Prevention Cream to get rid of stretch marks. It's safe with no side effects on your skin.

It is important to apply topical creams on a daily basis if you want good results.
Massage with castor oil
Apple castor oil to the affected area and massage it for five minutes. Castrol oil helps to get rid of stretch marks on your skin. Repeat the process two times a day for great results.
Conclusion
When the above methods prove to not yield the desired results fast enough, laser therapy is a powerful, non-surgical treatment option you may want to consider. For more information on Fraxel laser for stretch marks removal, read this in-depth article.