by Sawoni Chowdhury
Honey is healthy. People have been using it for ages due to its benefits. In fact, its health benefits go far beyond your teeth and gums. Try consuming it with warm water and it will help in the digestion of fat in the body. It's a rich source of minerals and essential elements including iron, calcium and vitamin c.
More so, honey aids in maintaining of blood sugar levels, helps in insulin regulation and assists in muscle healing. However, when it comes to your dental health, precaution is the way forward with honey. In fact, dentists advise consuming only natural and organic honey to prevent tooth decay and gum disease.
Honey is beneficial for your dental health because –
It comes with powerful antibacterial properties
It has antiseptic properties
It is rich in natural minerals essential for dental health
It has capacity to treat gum disease
It can prevent tooth decay
Honey to treat gum disease
Honey is very helpful in treating gum diseases. Dentists recommend it for problems as varied as gingivitis, bleeding and receding gums. When you mix honey with water, it becomes an agent fit for antimicrobial activity. It thus fights the bacteria and minimizes the acid level produced in the body. This is how plaque-causing dextran is stopped from being produced and your gum disease gets better.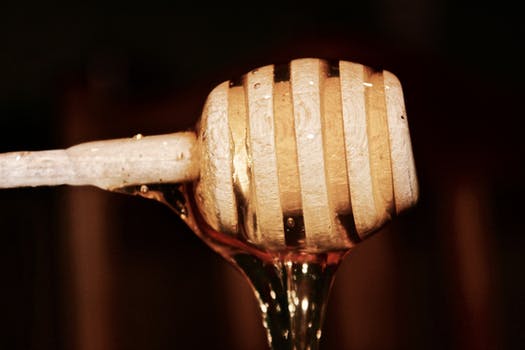 Honey to prevent tooth decay
Did you know that honey is useful for preventing tooth decay? But not all types – only certain types that are known for their antimicrobial strength. It's also a habit among us to put honey on the site of infection or inflammation in the mouth. You can thus benefit from the antibacterial properties of the honey and keep bacteria out of the system for longer.
Is Honey Good or Bad for Your Teeth?
Well, anything made up of sugar can never be good for your dental health. So, the same holds true for honey and it just can't be considered beneficial for your teeth. You should know that bacteria feast on sugar no matter from where it comes from. More so, bacterial will use the sugar content to grow and this will always be a problem for your teeth. This is how acid formation takes place that eats away at your teeth in a gradual manner. So, needless to say, honey will lead to formation of   cavities and thus may cause tooth decay gradually.
So, honey is not good for your teeth purely for creating sugar.
Tips to minimize honey risks to teeth 
You can clearly see how honey is not good for your teeth. Being sugar, you can pin hope on it in terms of better oral health. Even if honey is complex sugar in nature, you have to take care when you eat it to lessen the accompanied risks altogether.
First of all, try to eat only a moderate amount of honey to keep things in control
Secondly, you have to take extra care of teeth when you eat honey regularly
Immediately after eating honey, wash your mouth with water or do mouth-washing to wash away all that can harm
Water will be helpful in not allowing traces of honey to sit on your teeth and invite bacteria
Brushing is also helpful after consuming honey to not allow the sugar to stick to your teeth
Use fluoride-rich toothpaste and brush gently and thoroughly to not allow sugar content to stick to teeth
You should look for honey alternatives in case your hunger pangs are uncontrollable
If possible, visit a dentist and discuss how dental implants Manhattan can be helpful in case of tooth loss
Author Bio:
Sawoni Chowdhury is an aficionado of writing. She is an expert writer and blogger and shares her views and opinions on a range of topics such as Lifestyle, Business, Entertainment and lot more. She works with DentalImplantTime which is among the popular clinics of dental implants Manhattan area.