by Angela John
Orthodontic Continuing Education for General Dentists: A Valuable Choice
If you are a dentist specializing in orthodontics, you will be aware of the fact that this field is one that grants you one of a kind opportunity to change the lives of many patients, on a daily basis. Physically and psychologically, having a perfect set of teeth is important. For most people, a healthy mouth with a good set of teeth if not just about a positive image, but the answer to a healthy lifestyle. When you become a dentist or an orthodontic expert, you get the chance to change the lives of most of your patients. Sure, a career in this field will provide you with benefits, but in order to remain up to date with the leading trends, it is important that you consider enrolling in orthodontic continuing education for general dentists as a valuable choice.
Enrolling in such options is often a difficult choice because of a number of the cost different courses and programs demand, but when you choose the right platform, you can soon move ahead and equip yourself with a number of cases. This will help to improve your knowledge base and allow you to treat more patients.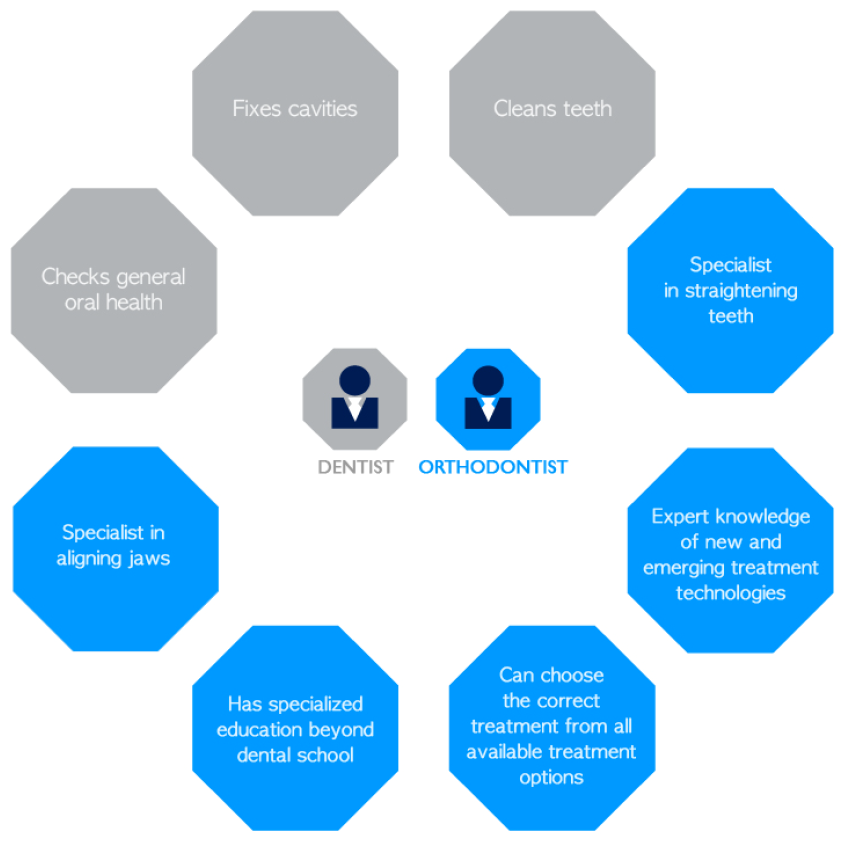 Enrolling in orthodontic continuing education is surely a rewarding and valuable choice. Here's why:
Upgrade Your Knowledge from the Comfort of Your Home
When you choose to enroll in continuing education, it will help to polish your learning skills. You can choose to learn from different experts including some like Gerety Orthodontic Seminars and learn online from virtual classrooms. The good thing about such seminars or continuing orthodontic education is that you can learn from the comfort of your home. With the internet as a leading channel that provides different platforms, any general dentist could join orthodontic seminars from the comfort of their home. Just as a live classroom scene, you can learn with the help of experts and other general dentists like you to advance in your orthodontic practice.
Learn New Orthodontic Principles
As you enroll in continuing education, you will learn about new principles that will help to benefit your patients. Whether you are new or an expert in orthodontics, continuing education will help to upgrade your knowledge of the orthodontic principles, which you can take back to your clinic and apply them in practice. You could also implement those new skills and principles on your patients to ensure they attain their desired set of teeth, in a short time.
Rest assured that when you finally understand the needs of your patients in terms of orthodontic practices, this would enable you to provide them with better care as well as a more comprehensive plan of treatment.
Learn Alongside Experts like You
As you progress in orthodontic seminars, it will give you the chance to access a wide range of case presentations. For general dentists in practice, additional education can help to gain more knowledge about a number of different other cases that are within this field. In other words, you can also learn anything from crooked teeth, simple crowding, and other cases.
Other dentists just as you will also be in the training classes with you, this means that you can learn a lot more about different cases they get to treat on a regular basis.

Have Assistance from Top Instructors
When you enroll in orthodontic seminars from reputable experts, rest assured that you would gain knowledge from general dentists who go through extensive training programs to acquire the skills needed to guide their class. When you enroll in seminars, no matter what your questions you have, the experts who will guide you through the seminars will be more than happy to attend to all your questions and problems. This means they will also be able to share some beneficial information about orthodontics since they have enough experience in this market.
You Can Train Your Assistants
Sometimes, if you opt for classroom programs, the orthodontic training or seminars will allow you to bring your assistants. In any orthodontic clinic, it is important to know that assistants play an important role. They guide you through the programs and assist you in the different cases. Since they have an important role, continuing education allows you to bring your assistants along and helps them to gain the right knowledge needed to assist you through cases.
When you choose this option, both you and your assistants will be able to know exactly how you can handle any case when the need arises.
Choosing to enroll in orthodontic continuing education is definitely a valuable choice. You just have to make sure that you choose the right experts and enroll in the appropriate comprehensive orthodontic program.  Thousands of dentists like you choose to advance in their career and it helps to give you a better chance at increasing your earning. Take your time to explore your options and choose the best continuing education providers to help you polish your practice.