by Diana Patterson
No other women's clothing item seems to offer versatility better than a pair of leggings. And when it comes to fitness clothing or clothes for yoga, leggings are a perfect option for whatever workout you participate in. Making a decision regarding the type of leggings to buy for yoga can be tough, considering the extreme bends and stretches used in yoga.  The fabric of yoga leggings also serves an important role in your performance. There's an impeccable selection of yoga leggings available in stores to suit different needs of yoga enthusiasts. A lot of these leggings come in eye catching colors and prints to add a colorful vibe to your yoga sessions and can also be worn as home wear or for your post workout meal at any of the eateries. With so many people vying to post their best yoga pictures on Instagram, these leggings with beautiful digital prints will surely help you garner some more likes and shares on social media without compromising on comfort and durability. Some leggings come with interesting yogic prints to set the right atmosphere for yoga. We have zeroed in on some great quality active leggings for your yoga session.
Secret Yoga Tight
This high rise yoga legging from Live! has everything to help you achieve your fitness goals. This pair comes in a cheerful pastel color print to put you in the mood for yoga. Made from a blend of polyamide and elastane, these leggings are super stretchable to enable your body move freely. The fabric is breathable and sturdy enough to provide ample support to your leg muscles during yoga sessions. The waistband of this legging is super flexible and provides support to your abdomen and waist. These leggings have inbuilt UV protection to let you do your yoga outdoors without worrying about UV exposure.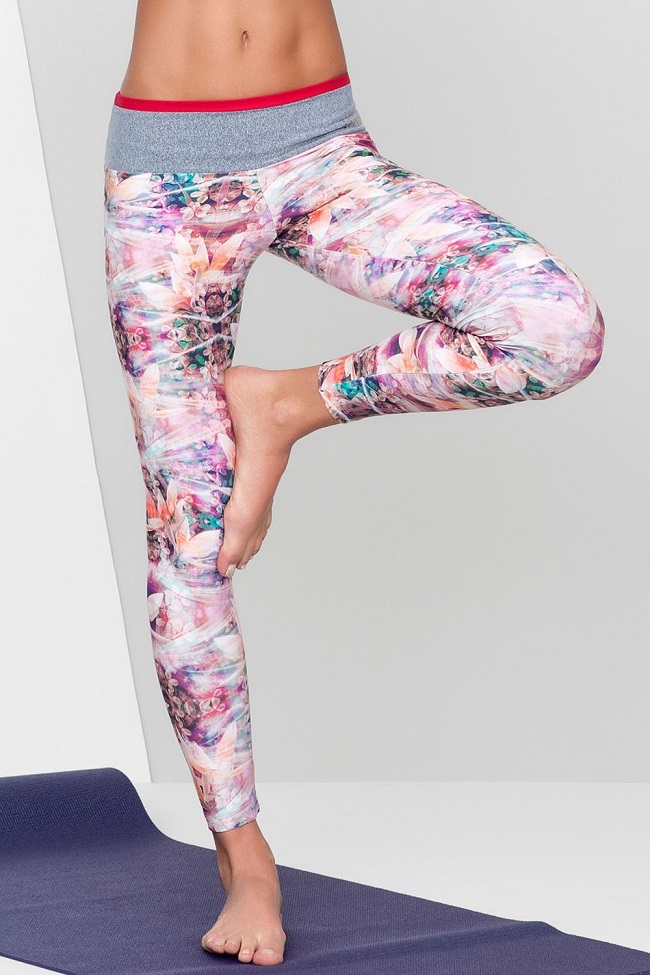 Lights Gym Flex Mid Length Tight
This mid length workout tights are a great yoga wear option for summers and comes in grey color with a splash of orange print detailing to liven up your yoga atmosphere. The fabric gives plenty of freedom of movement, firms your leg muscles and wicks moisture quickly to help your skin stay cool and dry in hot weather. The waistband is super comfortable and robust to even out any bulges on your waist and tummy. This pair in available in small and medium sizes.
Asian Flower Zen Tight
For those who wish to bring in spiritual elements while doing yoga,  these leggings with beautiful oriental flower prints are appropriate to help you connect with your spiritual self. The feel of the fabric is very soothing and soft to ensure highest level of comfort while performing extreme yoga positions. These leggings are not super tight and have a multi-way stretch-ability to allow your legs to move freely without any obstruction, yet give your legs a well-toned look. Invest in this pair to turn your yoga session into a spiritually awakening experience.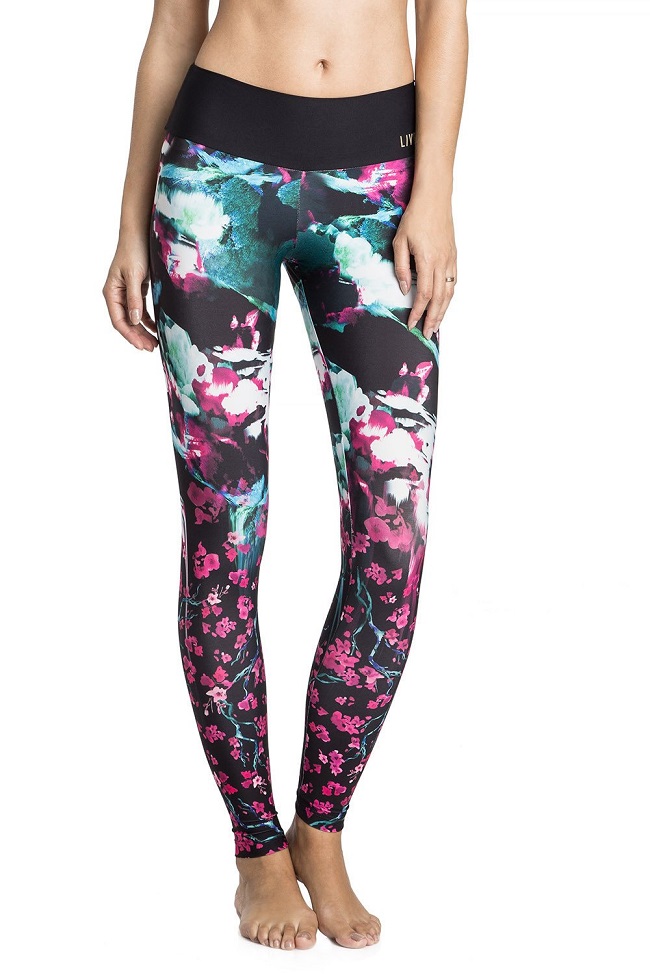 Clouds Gym Mold Legging
This pair of leggings has soft touch fabric that feels like your second skin. The look of this yoga legging is very soothing with beautiful digital print inspired by nature in calming colors. The fabric of this legging provides protection against harmful ultra violet rays and has a multi way stretch-ability to enhance your performance during intense yoga workouts. It's a medium rise legging with soft waistband that starts just below your belly button and helps firm up your waistline and leg muscles with its medium compression build. This pair is great to start your day with your morning yoga workout.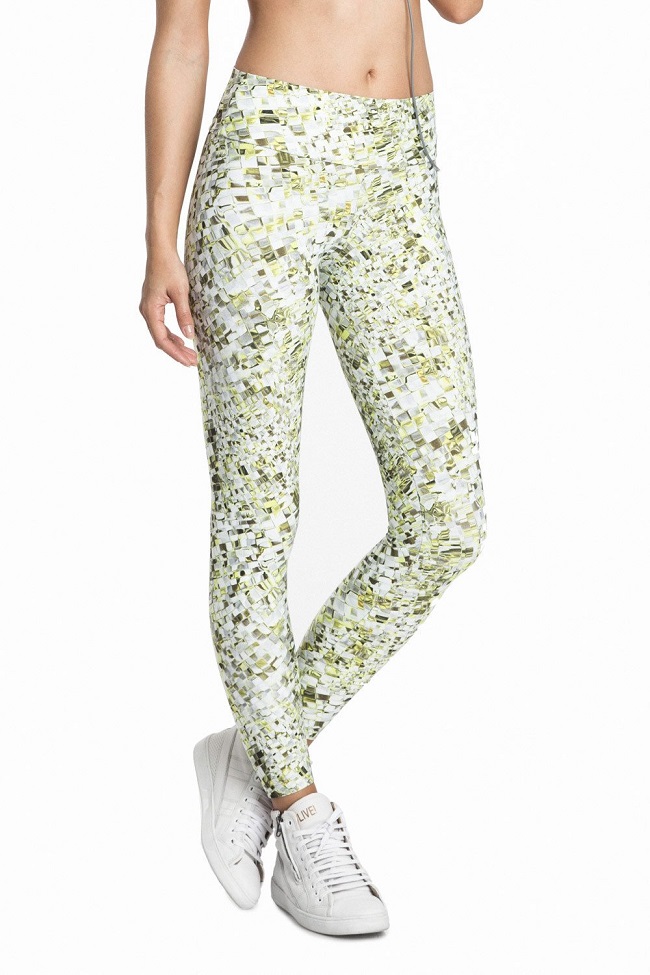 Passion Yoga Tight
This passion legging has prints that represent body chakras and perfectly captures the true yogi spirit.  Simply looking at the patterns on these leggings puts you in the right frame of mind to begin your yoga session. These leggings have enhanced flexibility that make it easier for you to take all kinds of yoga positions with least effort. The fabric of these leggings has temperature regulating ability that prevents body heat from trapping inside the fabric. The result is a cooler and drier skin as these leggings also have moisture wicking technology. This piece is available in three print designs to suit different kinds of yoga.
Author Bio: Diana is a working woman. Apart from her desk job, she is a Health and Fitness Blogger and is working with the leading Fitness Clothing Brand LIVE! Clothing UK, She has been very keen on building a better physique, so she always finds time for her workout. Her motto is "Be better than you were yesterday and everything will be better tomorrow".